Career at GOLDBECK SOLAR
Do you see yourself working in the solar industry? Do you want to shape the future and are convinced that renewable energies are the way to go? Are you looking for a long-term job, an employer where you can develop and have a secure future? Then you have come to the right place. Our team is looking for reinforcements. Come and join us!
Team activities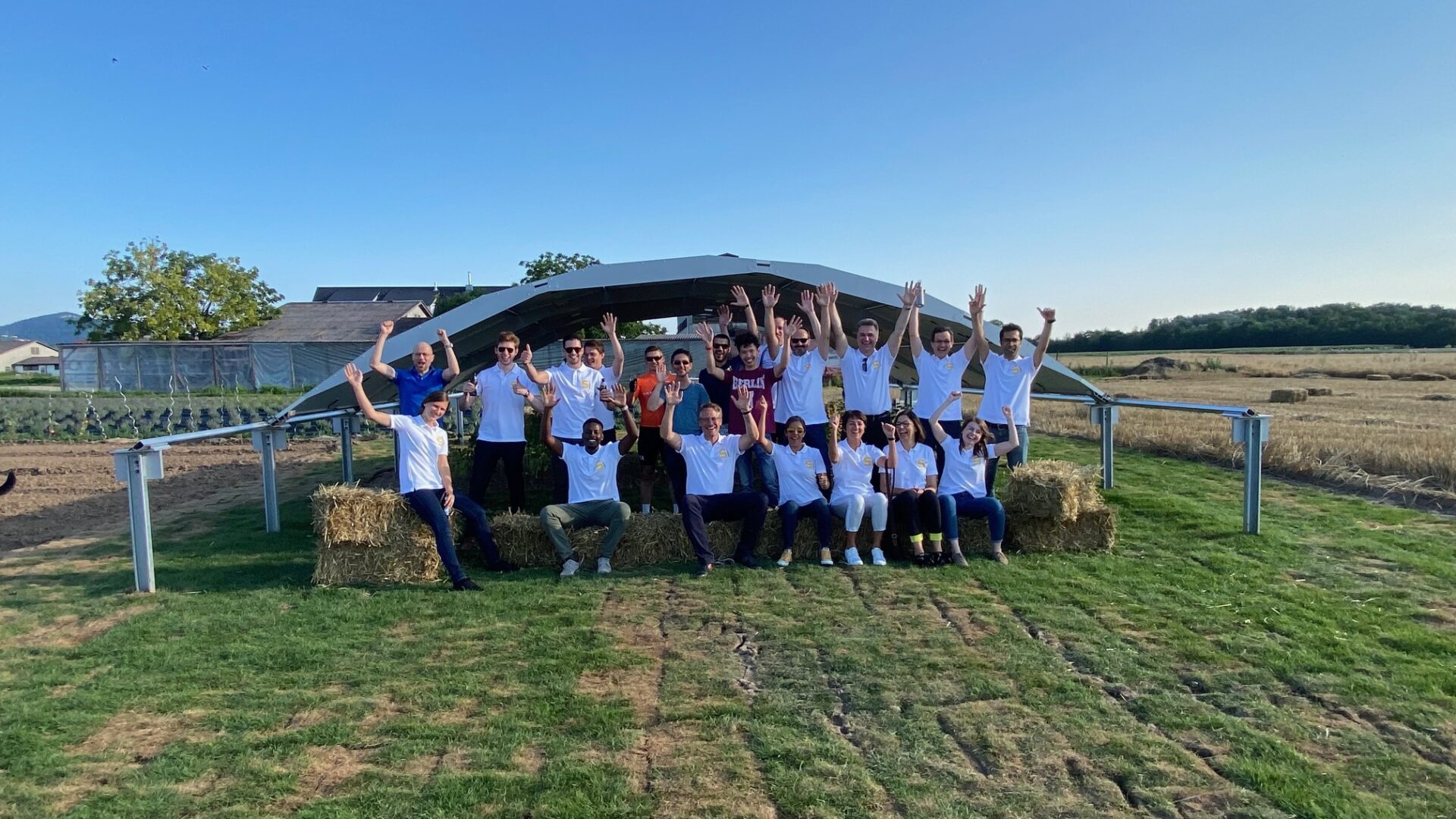 Celebration on the occasion of the Intersolar Award
With our innovation MarcS (Modular Arc System) we have won the Intersolar Award 2021. This award is due to the performance and cohesion of the entire team. Therefore, the joy in the team was great when we won the Intersolar Award. Without further ado, it was decided to toast the victory under the MarcS arch and celebrate together. Such spontaneous moments will always be remembered.
Meeting of the women's team in Weinheim
After we enjoyed an interesting historical tour through the streets of Weinheim and got to know some historical buildings and monuments, we let this fantastic sunny day end with a delicious dinner in one of the restaurants at the market place. It was a fun and interesting meeting for the female forces of GOLDBECK SOLAR.
A Christmas in the forest
This Christmas party was special. First of all, we held a series of outdoor team building games. Then we set a pinata in the shape of a star, according to the Mexican Christmas tradition. Finally, we enjoyed a delicious dinner and the exchange of gifts in a Peruvian way. It was a night full of new experiences. A lot of fun!
Waffle Baking
During the Advent season 2019, we organized an Advent calendar, in which each division carried out an activity for the whole team on the day it was their turn. The top management prepared live waffles for all employees at 11.00 am. The waffles had the shape of a Christmas tree and were very well received by the team. They were also very tasty.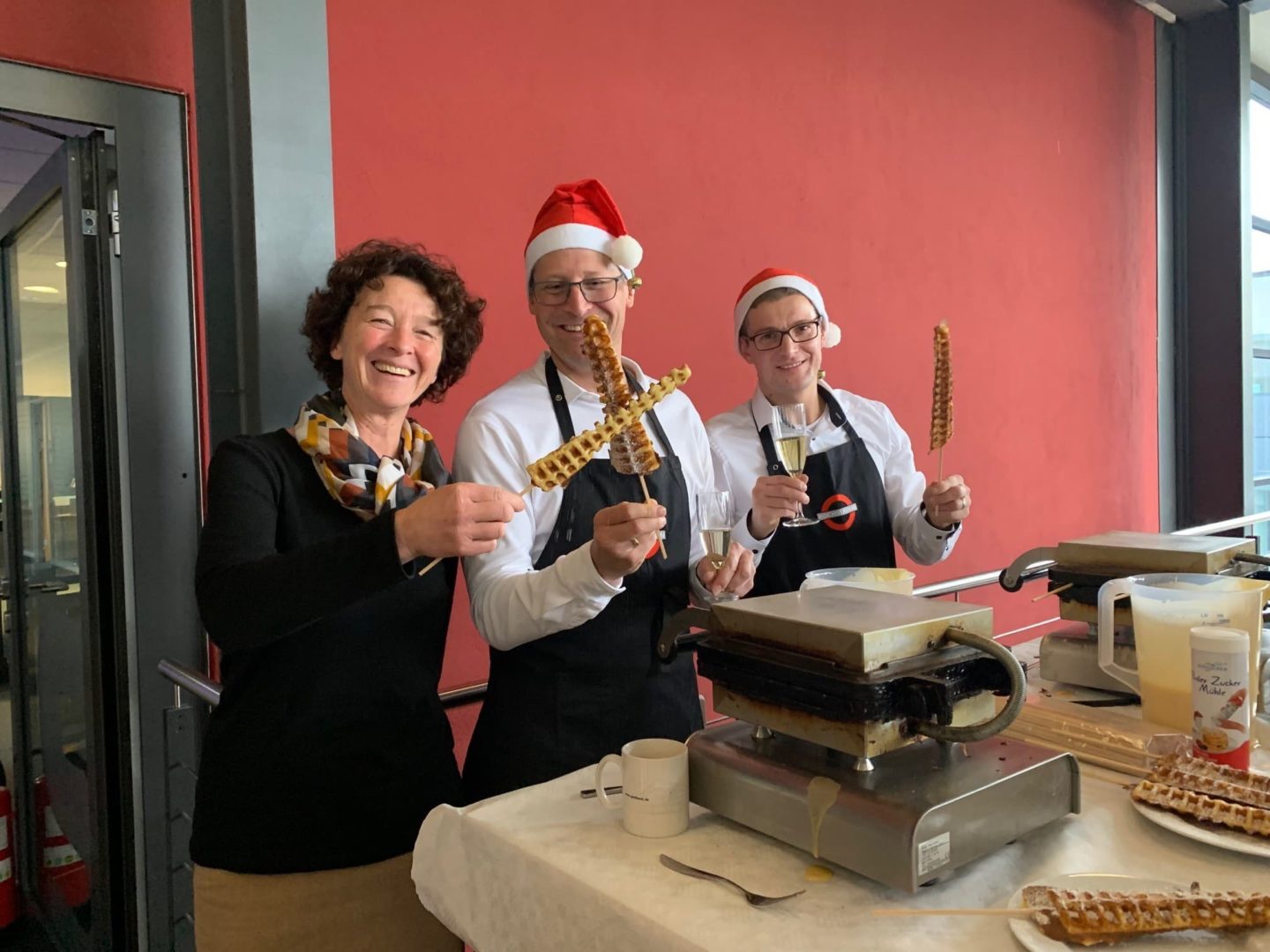 Waffel Aktion
In der Adventszeit 2019 haben wir einen Adventskalender organisiert, bei dem jeder Bereich an dem Tag, an dem er an der Reihe war, eine Aktion für das gesamte Team durchgeführt hat. Die Geschäftsleitung bereitete für alle Mitarbeiter um 11:00 Uhr lebende Waffeln vor. Die Waffeln hatten die Form eines Weihnachtsbaums und kamen bei den Mitarbeitern sehr gut an. Außerdem waren sie sehr lecker.
Company photos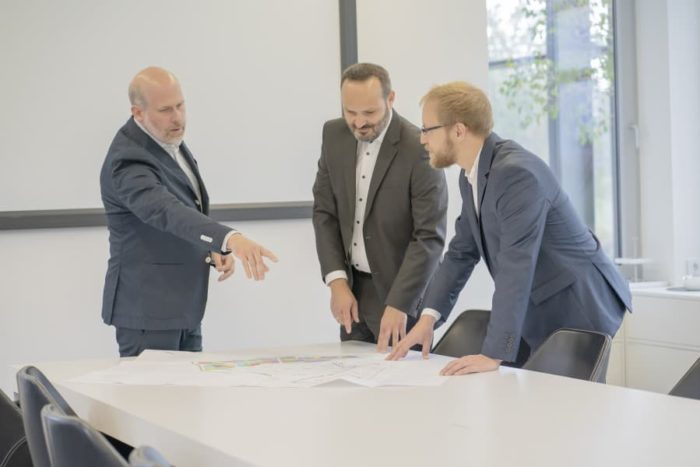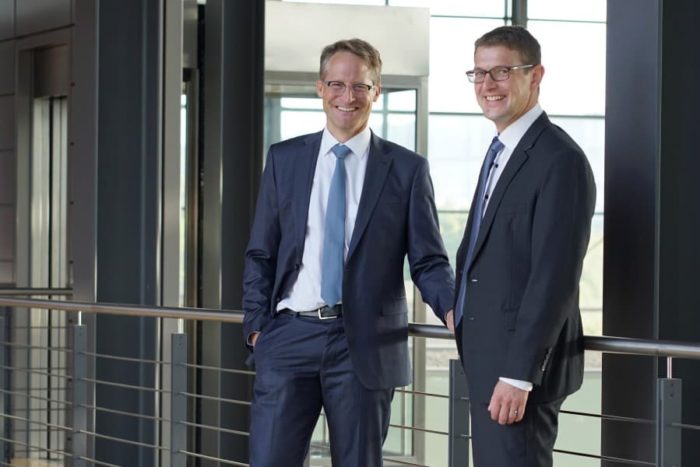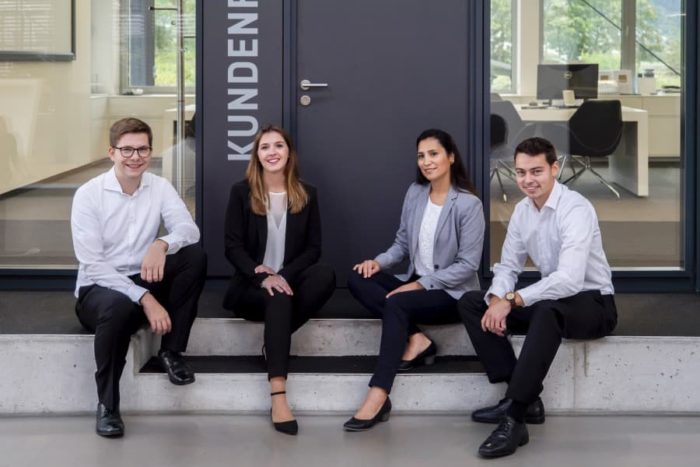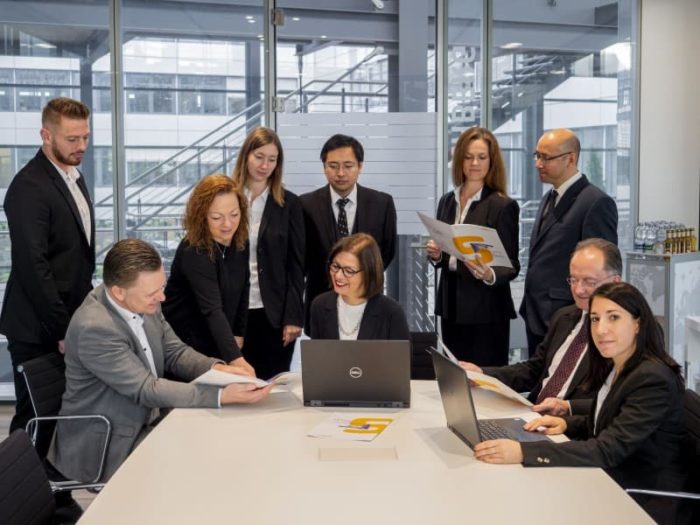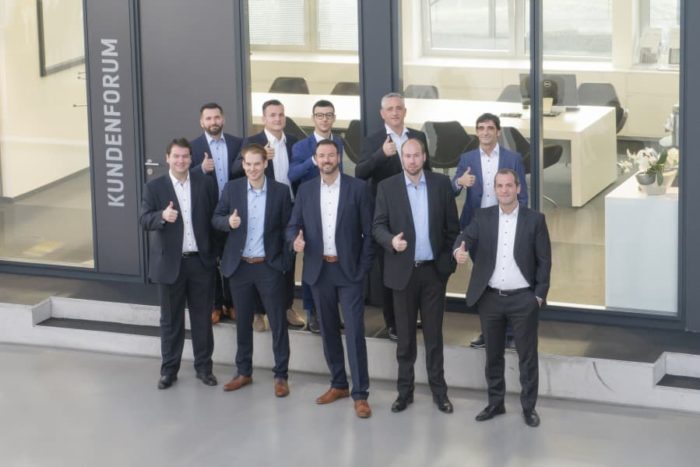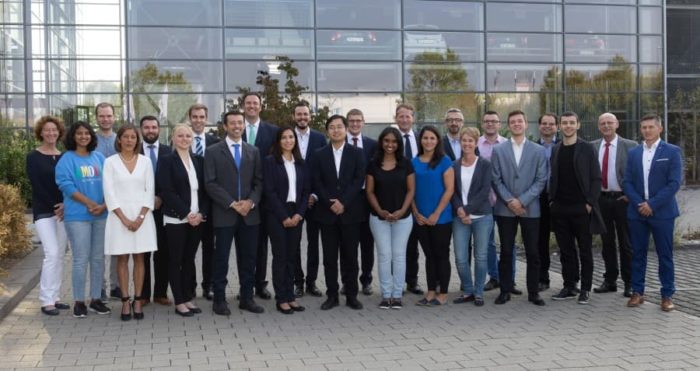 ---
What our employees say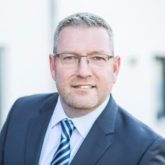 Tobias Friedrich
Head of Solar Netherlands - GOLDBECK Solar GmbH
The Netherlands is one of our main markets with a growing demand for new solutions that meet the technical and economic specifications of this market. Managing a competent and dedicated team for our common goals is something I love and am proud of. This fantastic working environment is reflected in our results and the satisfaction of our customers. Even in difficult times such as the coronavirus crisis, we were able to conclude important contracts to realize projects until 2021. Success brings more success and a lot of willingness to work!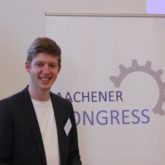 Constantin Lindenmeyer
Business Development & Strategy Manager @ GOLDBECK SOLAR GmbH | MBA & M. Sc. | CDI | RWTH Aachen | Stanford | Speaker
Working at GOLDBECK SOLAR is an enriching experience on many levels: Firstly, you have the immediate opportunity to work on your own projects. Within a short period of time you can see what direct influence you have on the company on the one hand, and on the other hand on the promotion of the energy turnaround and the promotion of clean energy. The second reason is that we are part of the global energy transformation. We are working on the provision of renewable energy in several countries around the world by building PV systems and are also starting to become active in the energy markets. Last, but definitely not least, there is the GOLDBECK SOLAR team: we come from 22 nationalities who share the common goal of bringing sustainable energy to the world. It is a very creative, smart and passionate group that takes on any challenge.
Your future with GOLDBECK SOLAR
Internships
The future of our energy supply has long since begun. Is this also where your professional future lies? What does it mean to build solar systems as an engineer or architect? How are customers advised? How are systems developed? We show our interns all this and prepare them for their career in the solar industry.
Career start
You have your university degree in your pocket and are looking for tasks that inspire you? As a civil engineer, electrical engineer or architect, you can start off with us. We also offer exciting prospects to business economists, experts in the financial sector and many other specialist areas.
Open positions
We are currently looking for project managers in Germany and site managers for our local markets. Would you like to continue your career with us?
Are we looking for exactly you? Then get in touch with us!
Your contact for career questions is
Denise Weinhold
Denise Weinhold
Tel. + 49 6201 7103 564
E-Mail: career@goldbecksolar.com